How to use your existing boat carpet
for your DECKadence template.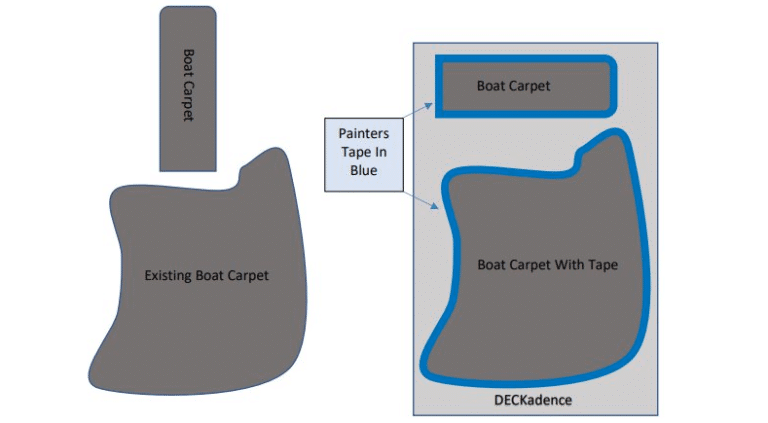 If you already have existing boat carpeting you may be able to utilize the carpet for your new DECKadence template.
First be aware that most boat carpet applications do not fit tight against your deck elevations, and because DECKadence looks best when it is tight to your decks elevations you will want to take that into consideration before you cut your DECKadence to size.
A good way to compensate for the gaps between your existing carpet and the elevations is to add painters tape around your existing carpet perimeter. You may have to add between ½" to ¾" depending on how much of a gap there is, however we have found that in most cases ½" painters tape will do the trick.
Simply lay your existing boat carpet over the DECKadence mat and cut the DECKadence with a sharp razor knife around the outside of the painters tape… and presto a perfect fit.
Note:
1. We recommend leaving any existing male deck snaps in place, you can always add a female cap to DECKadence later if need be, or remove the male snap if it's in the way.
2. We recommend NOT to cut out for deck compartments, unless you can't pull the DECKadence back to gain access the deck hatch. Covering deck hatches makes for a more spacious appearance.
Simply outline your existing carpet with tape, then cut on the outside of the tape with a sharp razor knife and install your new DECKadence… that's it!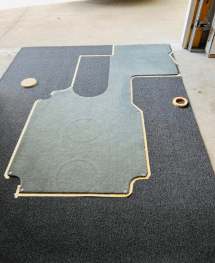 A perfect tight fit every time!