Here you can see how there is no better value out there for marine carpeting or marine flooring. Our product is the best, for the best price. We offer Boat Carpet, Boat Carpeting, Decadence, Marine Flooring, Best Boat Carpet, Boat Flooring, Outdoor Flooring, Seadek, Decadence, and Decadence Marine.
IS DECKADENCE THE "BEST BANG FOR YOUR BUCK"
Contrary to its plush carpet appearance, DECKadence is technologically advanced PVC extrusion designed to outperform all other deck covers.
Did you know that DECKadence is derived from the same PVC extrusion process as synthetic TEAK? However, the similarities end there because DECKadence:
Costs a fraction of its closest comparable competitor!
Is easy to apply any Color LOGO's or Brand Name you want!
Is spooled to allow air and water to flow through the product!
Is marine rated with the industries highest UV stabilization composites!
Is infused with anti-microbial composites to avoid mold!
Requires no glue and hoses clean!
Gives your boat or application a brand new exciting appearance!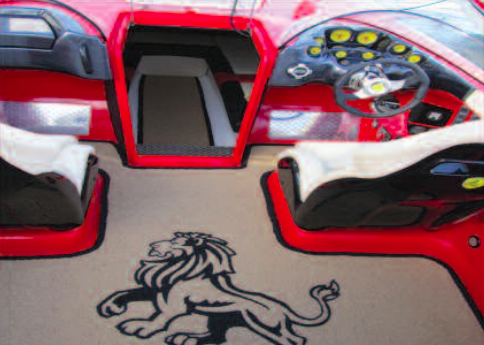 The bottom line is no other DECK covering offers so much for so little.
We pride ourselves on offering quality and want your business now…and in the future!
Quite Simply...THE BEST BANG FOR YOUR BUCK!