There's no better alternative in the industry!  DECkadence out performs all others and is the best price point compared to alternatives such as high end boat carpet, EVA foam or other alternatives. DECKadence, Marine Flooring, Synthetic Boat Carpet, and  Outdoor Flooring, is rated number one in the industry in terms of durability, practicality and appeal. No other deck covering offers so much for so little. The fact that there's no glue or harmful additives that can compromise your boats deck is further testimony to the value that you're getting with DECKadence. Unlike our competitors we have had zero returns for warranty issues.  Fact is we are proud of what we developed and want the word of the product to prevail and speak for itself. Read the reviews it's all there people just like you who took the time to tell their fellow boaters to get on board DECKadence is the real deal!   
IS DECKADENCE THE "BEST BANG FOR YOUR BUCK"
Did you know that DECKadence is derived from the same PVC extrusion process as synthetic TEAK? However, the similarities end there because DECKadence:
Costs a fraction of its closest comparable competitor!
Is easy to apply any Color LOGO's or Brand Name you want!
Is spooled to allow air and water to flow through the product!
Is marine rated with the industries highest UV stabilization composites!
Is infused with anti-microbial composites to avoid mold!
Requires no glue and hoses clean!
Gives your boat or application a brand new exciting appearance!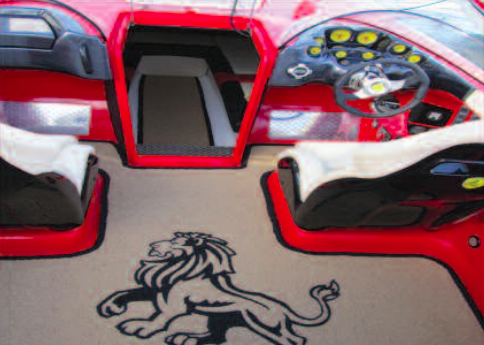 The bottom line is no other DECK covering offers so much for so little.
We pride ourselves on offering quality and want your business now…and in the future!
Quite Simply...THE BEST BANG FOR YOUR BUCK!